eBay for Charity
Helping people support great causes
Through eBay for Charity you can support the causes that matter most - to you - by buying and selling on eBay. We help nonprofits connect to over 145 million eBay community members to raise money.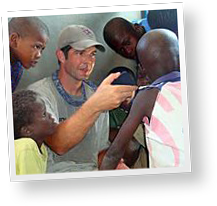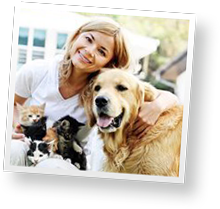 The History of eBay for Charity

Integrated into eBay's regular buying and selling platform, eBay for Charity makes it easy for people to support important causes, both in the U.S. and abroad. It enables sellers to donate a portion of their sales and buyers to shop while supporting their favorite charities — all the while giving nonprofits an opportunity to engage new supporters.
Launched immediately after 9/11 as "Auction for America," eBay's giving program originally raised over $10 million through online charity auctions for organizations supporting the victims of the tragedy and their families. At the time, New York Governor George Pataki and NYC Mayor Rudy Giuliani made a personal appeal to eBay to help local nonprofits handle the flood of donations coming in from across the country.
eBay's team got to work building a fundraising program that could unleash the widespread generosity of its broad online community. The company soon partnered with MissionFish, which later became the PayPal Giving Fund. To this day, the organization provides vital services and support that make it easy for members of the eBay community to give to their favorite nonprofit through the eBay for Charity program.
In 2005, eBay for Charity - previously known as Giving Works - introduced its free donation policy as part of its efforts to raise money for the South Asian Tsunami relief. This was later replaced by its free credit policy in 2006, the same year that PayPal was introduced as an option to make donation payments.
The eBay for Charity program is part of a portfolio of programs, resources, and tools across eBay Inc that are intended to enable and inspire charitable giving at a scale never seen before. We believe that across eBay Inc, we have the potential to be the leading platform for charitable giving around the world. For more information on our broader efforts across eBay Inc, please visit ebayinc.com/social-innovation.
PayPal Giving Fund, eBay's nonprofit partner
At eBay, we think it's a whole lot easier to do good in the world when you have someone to help you out. We've teamed up with PayPal Giving Fund, to certify nonprofits for participation in eBay for Charity and process the millions of dollars in donations given every year through the program.
Any nonprofit that wishes to be part of eBay for Charity is screened by PayPal Giving Fund. The screening process includes:
Reviewing each nonprofit's mission statement to confirm that they do not promote hate, violence or illegal activity
Checking all nonprofits against an international database to confirm they are not connected to any terrorist groups
Verifying that organizations who apply are, and remain, in good standing with the IRS (any nonprofits that lose their tax-deductible status are removed from the eBay for Charity program).
Thanks to operating support from PayPal, 100% of every donation processed by PayPal Giving Fund reaches the donor's chosen nonprofit organization. And because PayPal Giving Fund is a nonprofit itself, 100% of your donation amount is tax deductible to the extent allowed by law.
How you can get involved
Sell on behalf of charities
Sellers can become true "cause marketers" for their favorite charities, donating between 10-100 percent of their sale. Sell now.
Donate directly to charities
eBay users can make direct contributions to any eBay for Charity-listed nonprofit using their PayPal account. Find a nonprofit to support.
Shop to support charities
Shoppers can buy items to support causes they care about. Look for the eBay for Charity blue and yellow ribbon on charity listings. Shop now.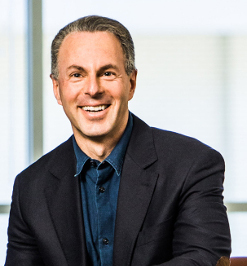 eBay is not just a means to an end for any of our sellers and buyers: It is a place where they connect, share and build. And they give. In the last 15 years, our community has raised over half a billion dollars on our platform for charity. Join us today and help make a bigger positive impact in our world! -Devin Wenig, CEO
Are you a nonprofit?
Join the 30,000+ charities that are already part of eBay for Charity.