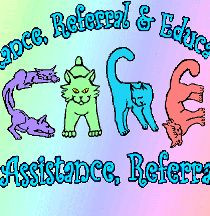 C.A.R.E.
SHERMAN OAKS, CA
We operate a no-kill, cage-free animal sanctuary for cats & dogs, providing rescued pets a great quality of life regardless of their age, health status or adoptability. We would love to thank you individually for your support but because of Ebay privacy concerns, unless your email is available, we can only say it here - thank you, THANK YOU for being our friend! Every dollar counts!!
eBay for Charity
Registered with eBay for Charity.
Start selling for C.A.R.E.