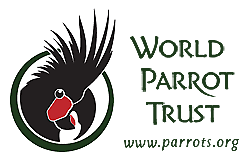 World Parrot Trust USA, Inc.
Parrots can be found the world over, but despite their great diversity, nearly one in three species is at risk of extinction. Since 1989, WPT has brought together wildlife conservation and welfare experts, aiding more than 80 species in 43 countries. When you shop for a cause with WPT, you help support global projects and programs to save wild spaces, inspire change, rewild parrots, improve parrot welfare, and fight the wildlife trade.
EIN: 621561595
Travelers Rest, SC
78 Favorite(s)
Charity Id: 19031
PayPal Giving Fund Id: 13862
eBay Sales for Charity: World Parrot Trust USA, Inc.
2 item(s) that benefit this charity